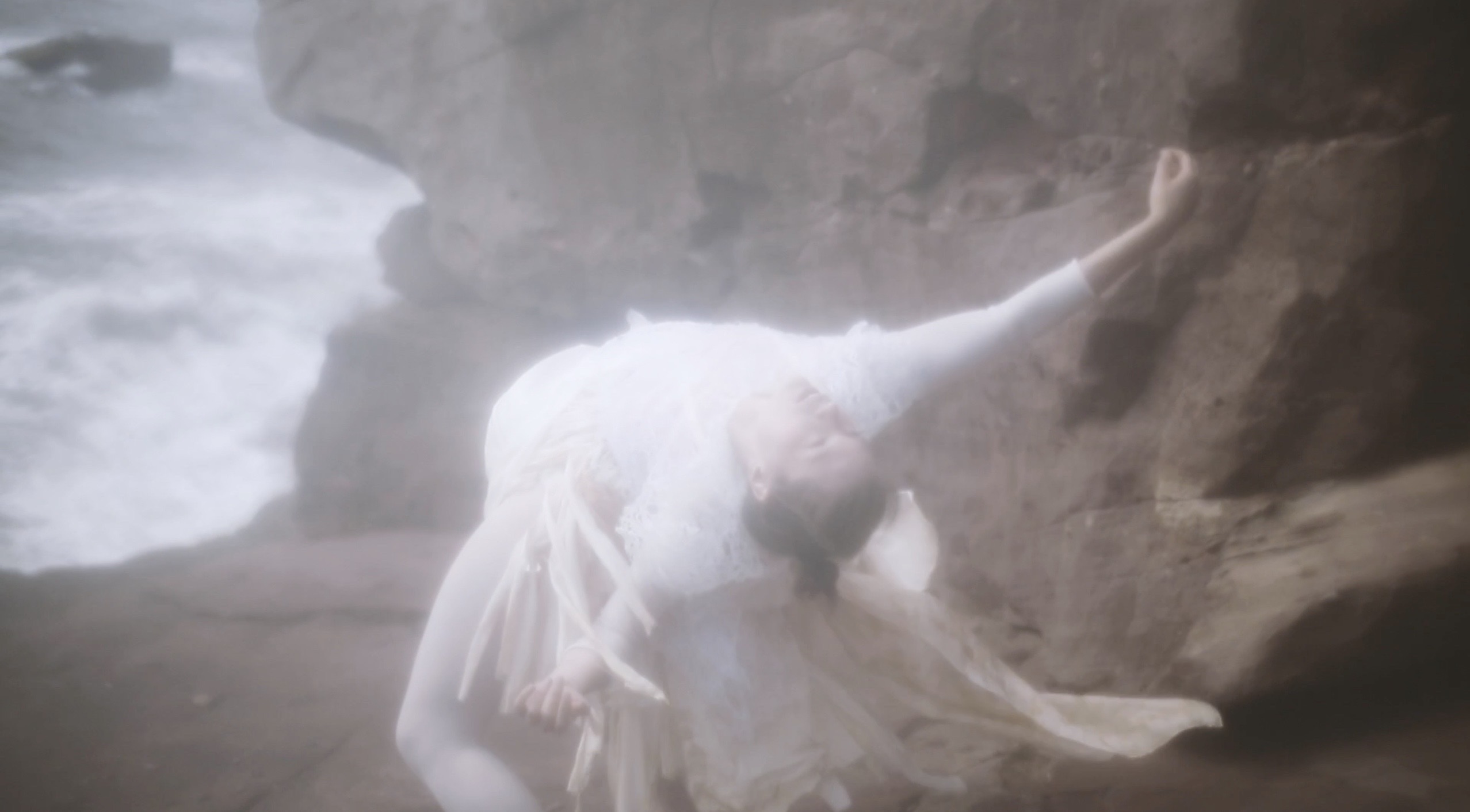 Nymphaea Alba is a film produced by Yvette Bathgate, filmed and edited by Abby Quick, with Aymee Charlton as costume designer and David Henderson creating an original score.
Collaborating with dancer Elizabeth Schilling, the narrative of the project began with themes of body politics and girlhood, alienation and phenomenology, over time unfolding into something other. Aliens took the shape of water plants, with elements of the selkie myth embedded in amongst other folkloric tales of the sea.
Sometimes playful and erratic, tensions are built up and released in Elizabeth's improvised gestures and movements as she transforms into the shape of a woman from a creature of the sea.
The filming took place in one day, between the cliffs of Arbroath and the Harlaw playing fields in Aberdeen.

The project is supported by Aberdeen City Council. Preview coming soon!

Much like the way that Elizabeth responded to the hidden energies of the rocks, the sound was developed in response to the film by David Henderson, who also grew up in Arbroath. Working with organic timings and velocities within a DAW, he is sensitive to the relationship between listener and experience. This is reflected in the attention to the undercurrents of moving between different keys and modes.
"I move to A Locrian in the middle of this work. I specifically use this during a period where both light and dark shots are used in quick succession. I love the sound of the Locrian mode - always uncertain, never able to return home fully."